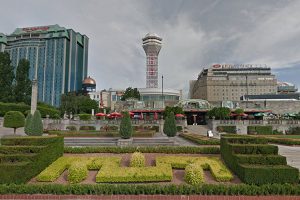 The casino news industry has been abuzz with the latest bidding of two casinos in Niagara Falls. The provincial government of Ontario had already auctioned off casino properties to dominant benefactors; Gateway Casinos and Great Canadian Gaming.
According to outside sources, the Canadian companies which were in the running for two properties in Niagara, Casino Niagara and Fallsview Casino, will not be on the cards for the Canadian casino companies. Canada has dropped out of the auction leaving three US companies in competition for the highest bid.
The interesting reason for the Ontario Lottery and Gaming Corporation planning on selling long term leases for the massive casino names in Niagara began in April 2017 and was a part of an enterprise to increase profits from the casino as well as renovate the facilities. The exciting bid involves three massive US companies; Mohegan Sun Inc., Hard Rock Café International and Caesars Entertainment Corporation. The Ontario Lottery and Gaming Corporation has publicly stated the announcement of the winning bid will be announced this coming summer, something most are looking forward to and awaiting in extreme anticipation.