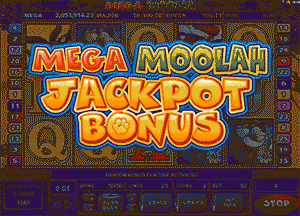 The Mega Moolah jackpot is played in the currency that you are registered with at the casino. So if you play in Canadian dollars, you win the full jackpot amount in Canadian dollars. So, in this case, a Canadian winner of the progressive jackpot would take home $20 million CAD. This is done to ensure the betting in the game remains the same regardless of where you are playing and thus the win probability and amount won also remain the same. Since you are betting, say $0.25 per spin, and someone in the UK is betting £0.25, it would not be fair that they would bet more to win the same amount since 1 GBP = 1.72 CAD currently. But if they can win £20 million and Canadians win $20 million CAD it all equals out.
To see the actual amount won for this jackpot you subtract the 20 million won by the amount the jackpot was reset to, in this case 8.5 million. If the amount was won in GBP then the jackpot would have been reset to the minimum 1 million. Since the actual amount won in this jackpot equals £11.5 million we can look at all the currency conversions that would equate to 20 million and the Canadian dollar is the only one that fits the bill (pun intended).
We will update you as soon as possible when we get word on the winner but the good news is that the jackpot is already at 8.6 million and growing again which is already one of the top 15 largest jackpots. Good luck and check out our Mega Moolah review and  free spins deals if you want to get started or check out all our recommended online casinos that take Canadian players and have CAD banking.