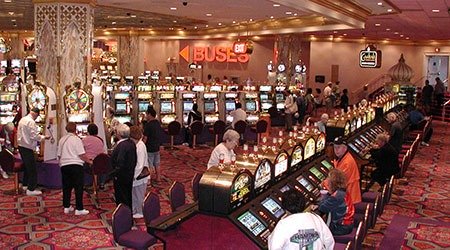 A research article surveyed adolescents in Ontario, Newfoundland and Labrador, and Saskatchewan and determined that 41.6% of all adolescents had gambled in the previous three months. Most was on sports betting but a significant portion, 9.1%, had gambled on internet poker and 9.0% had played simulated gambling on Facebook. This is obviously a problem and responsible, legal online gambling of only adults is the goal, but the trend is foretelling.
There is also evidence that millennials drastically favour online gambling. Half of all American millennials surveyed agreed that online gambling should be legalized there versus only 28% of the general population. They also had a much more depressing view of land based casinos and were the only age group, 18 to 34, that had that opinion, with 47% agreeing with it. Those under the age of 35 prefer to play slots on their mobile at home than visit a "dingy", old-school casino.
Land casinos have mostly been stuck in the 20th century catering to classic gamblers that have been accustomed to a particular environment. And newer generations are rejecting that style en masse. The growth in the quantity and quality of online casinos parallels this attitude and these statistics. Even the older online casinos have seen a recent need to refresh their look. The original casinos have all undergone modernization (see the logo changes as an example).

Land casinos have been slower to transform due to costs and, mostly, to avoid alienating their current customer base. Gambling overall is a $400 billion dollar industry with an eighth of that attributed to online gaming. But the number is poised to grow rapidly with the expected ratio to become closer to 50:50 in the not too distant future. Just how many online casinos are out there. Well major review sites list over a thousand but there are far more out there. They are just not appropriately licensed and most of these are scams. We have dwindled down those vast numbers so that you can enjoy reputable online casinos and participate in this great age of online casino gambling.