Classic software brand created by Canadians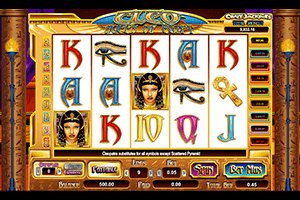 Cryptologic, now part of Amaya Gaming Group, is one of the oldest of all online casino software brands and was originally launched in Toronto Canada by two brothers in 1995. This puts the Cryptologic casino software brand in the same league, in terms of age, as Microgaming and Playtech. Cryptologic bring their significant experience to bear in everything that they do, every aspect of their online casino software platform. The Cryptologic brand is known for its reliable and often robust software and many online casinos are powered exclusively by this brand.
Cryptologic's very first online casino was actually launched just a few short years after the brand itself, with the world famous Inter Casino being the original online casino test model for Cryptologic. The brand now belongs to online casino gaming software company, Amaya Gaming Group after a successful buyout in 2012 from Amaya Gaming. Under the Amaya umbrella, Cryptologic still adds significantly to modern online casino development and power, helping to run big online casino brands including BetVictor, Bet365, Betsafe and many others. Note that as of Aug 2017, Amaya Gaming Group has changed their name to The Stars Group.
The Cryptologic brand is responsible for more than one hundred of the very best online casino games in the industry, including an extensive online slots collection, classic table games including roulette variations, blackjack variations, progressive jackpot slots, video poker titles and a range of more unusual card games. Among the number of popular Cryptologic video slot jackpot games you can expect to find games like Superman, Wonder Woman and Batman among many others.
Cryptologic also produce some of the most lucrative and enticing progressive jackpot slots within their exclusive Millionaires Club series. Many experienced online casino gamers actually prefer online casinos that show the Cryptologic brand. One of the reasons for this is the ability for Cryptologic to be easily combined with other top software brands such as NextGen or Aristocrat. This provides a much stronger online casino platform and, if you're not sure, the online casino may also simply be an Amaya-powered online casino, which amounts to the same thing.