Beating Slots
"He who fights and runs away, lives to fight another day."
Have you ever heard of this age-old idiom? Well, when it comes to casino games and slots strategy in general, this tried and tested advice holds particularly true. If you want to stay and progress longer in the game, one of the most important things you need to do is be choose a slot machine that suits your budget.
After all, it is inevitable that the higher the bets you make compared to your bankroll, the sooner you will have to get off the slots stage and stop for the day as you are bound to run out of money.  Many players make the mistake of getting cocky, complacent and therefore start taking unnecessary risks only to get burn out quite early in the evening.
One amazing thing about slots, though, is that you have a very wide betting range which means you can bet from anywhere between a few cents up to $100 per line. Therefore, even if you have a small budget to start out with, you will still be able to get a lot of playing time to give yourself the opportunity of hitting a jackpot.
The basic rule you must adhere to when playing slots is: Always decide how much you can afford to lose BEFORE you actually start playing. It's of utmost important to be patient, reasonable, and level-headed so that you are able to stick to your decided budget - this is absolutely necessary if you want prolonged play of slots on your favourite online casinos!
Slots Strategies
Bankroll Management
Undoubtedly, bankroll management is the most important strategy for you to follow when playing slots, or any other casino game for that matter.  You should determine a fixed amount of money that you are willing to lose well before you decide to sit down and play a game of slots. Without successful bankroll management, you are most likely to lose your money eventually.
So, once you have determined a budget, make sure you are ready to lose that amount of money. If not, however, you should reduce the amount to something you are more comfortable with. In addition, it's important that you don't have access to any other source of money as you play - only use the bankroll you have decided, nothing more and nothing less!
Game Selection
If you are a regular slots players, you probably have heard the term "variance". For those who are new to the game, slot variance in this context can be taken to mean the same as "risk". This is because when the slot is high variance, it is seen as a high-risk machine as there are longer dry spells with bigger prizes, whereas a low variance slot offers lower risk as it will give you smaller prizes more often. Keep in mind, though, that risk element associated with a certain slot doesn't affect the expected payout.
Most slots have an expected return rate of anywhere between 93% and 97%, whether they are considered to be low or high variance machines. The variance, however, will affect how the game pays out, which in turn, has a domino effect that will help dictate the bankroll you require, the amount of money you should be wagering per spin as well as how quickly you will run of money if you don't win big. Therefore, by knowing the variance of a slot, you can plan a proper slots strategy before you play.
Set Your Limits
You may have come across many people who never leave the casino as a winner. Heck, it could probably be you too! This person will often win mini jackpots, and even the odd large jackpot, but somehow they always end up giving it all back to the casino. Now, why is that so? This mainly happens when he game is played erratically. They may randomly increase your session time or jump to a higher denomination and in the end come always home with nothing.  However, if you set your limits and follow them, this person will never be you.
If you decide to double your bankroll and session at any given time, put your winnings in a safe place where they will not be used, and return to the game with the original session amount. After your session expires, cash out and all that remaining money should go into your 'win' pile. Remember, you have already determined the number of sessions you are going to gamble beforehand, and have enough money for each session. Always keep your winnings aside, so that you have something in your pocket when you leave the casino.
Psychology of Slots
Reinforcement Schedules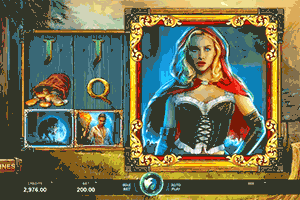 Reinforcement schedules' importance should not be overlooked when it comes to playing slots optimally. Reinforcement schedules play an important role in the world of psychology and the technique has been used in dog training, as well as other areas, for decades.
The principle is a fairly easy one to understand, but there are a few different types. Continuous reinforcement happens when a subject receives stimuli and it is reinforced each time they display a certain behaviour. This type of reinforcement is the quickest way to teach someone to do something. An example would be giving a dog a treat every time they roll over.
The type of reinforcement that gambling falls under is partial reinforcement, and more specifically variable ratio reinforcement. This means that the rate of winning is unpredictable but there is a high and steady response rate, often keeping players coming back for more. This is because whenever a player wins, they become aroused, despite how many losses it took him to get there. The arousal response in the brain is heightened by the conditioned stimuli of the environment (flashing lights, sounds and winning imagery). Thus, a long-time gambler will show states of arousal before he even starts playing his favourite casino games, as they have come to expect the stimuli. This ultimate cause of this is due to your brain creating neural pathways that progressively get easier to trigger as the behaviour becomes ingrained. The easiest way to change behaviours is to create new ones, not by trying to suppress the behaviour.
Many psychologists believe in reinforcement schedules' link to problematic gambling and addiction. Skinner, well-known behavioural psychologist, concluded that the patterns of wins and losses brought about by these intricate reinforcement schedules triumphed the overall net gain or loss of the player.  Blaszczynski and Nower compared the arousal experienced from gambling to a 'drug-induced high', which is produced by the variable ratio wins along with the conditioned stimuli.
There are a variety of techniques you can use to combat this phenomenon. Especially when you gamble at home or on your mobile phone at an online casino. You can play music that keeps you relaxed and block out the extra sensory feedback the slot game is giving you. As will be discussed in the next section, you can also come to understand that every time a "win" is triggered you do not necessarily win money. The understanding that the reward mechanism is given to you, even when you lose, will heighten your conscious thought and prevent you from associating the reward with excitement.
Not all Wins are Equal and Near Misses
The fact that not all wins are equal is a principle that is especially prevalent in slot machine play. When playing a slot machines online or in a land-based casino, you'll notice that any win you make will be accompanied by flashing lights, animations and sounds. These stimuli appear no matter how small your win is, so that your brain creates a major distinction between winning and losing based on the visual and audible stimuli it receives.
The problem is that most wins in slot games are incredibly small (as little as a couple of cents), so if it feels like you are making more wins than losses you may be terribly wrong. The other problem is that in some cases 'wins' are not really wins at all. For example, let's say you are playing a slot machine where you are wagering 25 cents a line on all 20 lines. This means you will be paying $5.00 a spin. In most cases on an average slot machine, you are likely to hit wins a third of the time and encounter losses two thirds of the time. But the fact is that many of these so-called wins may be losses if the amount you are winning accounts for less than the wagering amount of $5.00. Often "wins" in these cases are $1.00 or $2.00 and are, in fact, $3.00 or $4.00 losses. Yet you will still see the lights and hear the music.
It is imperative to keep track of exactly how much you are winning and losing, and not rely on the visual cues. In this way you can safely decide when you have spent enough and it's time to stall your spinning for the day.
Near misses are common in gambling. How often have you heard, 'I nearly won the jackpot!'? Near misses give the impression that if a gambler just gambles slightly longer that they will win eventually. Another misleading impression they give is that the gambler is making many 'near wins' instead of many losses. These misinterpretations are dangerous as they lead players to believe that they are doing better in the game than they really are.
If players really are concluding that their near misses are practically wins, then they may experience a similar feeling of arousal for a near miss as they would for a win. This means that even the conditioned stimuli associated with a near miss become positive for the player.
It should be noted that the conclusion that this leads to problem gambling is, for the moment, speculation but thorough research is being conducted in order to determine what role near misses play in problematic gambling.
Land Casino Hand-pay and Big Wins
Hand-pay wins occur only in land-based casinos. They occur when a player makes a win on a slot machine that is too big for the machine itself to pay out. This win will be accompanied with a special configuration of flashing lights, sounds and imagery. All game play will halt until the player has been paid their big win by a casino attendant.
Slot machine and behavioural studies have shown that hand-pay wins result in heightened arousal in players who both have won and that see the player win. The same goes for big wins in other casino games and online casino slot games (which often have lengthened winning animations for larger wins). Studies have also shown that after a big win, a player usually takes a break- to celebrate their victory and to decide whether they want to walk away with their wins or carry on playing. This pause plays an important role as it allows players to take a moment to truly experience the pleasurable, win-related emotions that they are feeling, and this actually increases the value of the reward.
The situation is exceptionally reinforcing, giving players a feeling of being skilled and worthy of the win. Various analyses have shown that players that continuously make the maximum bets are more likely to land big wins and jackpots. This fact is also backed up by online progressive jackpots like Mega Moolah, where larger bets are the only way to increase your odds of winning. There are certainly many players that chase big wins and that euphoric feeling that comes with them.
Slot Game Bonus Mode
Bonus modes are exceptionally popular in slot games. These bonus modes can come in the form of free spins and additional modes, many of which give players a break from the reels and transport them to an exciting new world through excellent animations. In this mode, players are given the chance to win even more money, free spins or other prizes.
Arousal levels in bonus games are exceptionally heightened. This is because the bonus round is exciting and offers opportunity for big wins. The bonus mode provides its own, unique conditions, such as its sounds and visual cues. Upon seeing and hearing these cues, experienced players become highly aroused in the anticipation of the bonus game to follow, this is also because the bonus round has guaranteed wins. There are very few bonus modes that do not provide a win of some kind.
Players that are exposed to the bonus mode again and again will experience classical conditioning, in that they will immediately react to the conditioned stimulus. It is important to understand that the bonus mode at online slots is factored in to the Return to Player (RTP) and thus the more bonus wins a slot game gives out does not indicate that you will actually win more. In fact, it increases the variability of payouts and nothing more. It does give you a higher chance of winning big but comes at the cost that over time you will lose more if you do not hit it big.
The Illusion of Control
Irrational thinking is commonplace in many casino games and enables the player to play for longer than they probably should. Irrational thinking is characterised by three major psychological processes, one of which is known as the illusion of control. The illusion of control, with regards to gambling, is the misconception that the player has some sort of control over the outcome of the game (which in most cases is definitely not true) and that there are more skills involved in winning the game than there actually are.  Video Poker is probably the ultimate example of this because you do indeed have an element of control but even a perfectly played game will still work out in the house's favour over time.
Behaviourist, Langer, conducted several experiments whereby she proved that when a person is given choices within an unsystematic event, they develop the belief that there is some sort of skill factor involved and thus the illusion of control is created. In one of her experiments she allowed half her test subjects to choose their raffle tickets while the other half were given tickets at random. When the subjects were asked if they'd like to swap their tickets, the group that had picked their own tickets were far more hesitant to swap, placing skill and value on their irrelevant choice. It is easy to see how these findings can be applied to almost any gambling game.
In slot games, players are given a multitude of random choices. They get to choose their wager amount, the game they'd like to play, choices within the bonus round and even the choice of pressing 'stop' when the reels are being spun. All these different choices give players the illusion of being in control. But in fact, these choices affect the game in no way or at the most in an exceptionally minor way. The 'stop' button when spinning reels appears to give the player the most control out of all the choices but it has zero effect on the outcome. The same goes for bonus games. Often players get to choose between icons in order to get given an additional prize, but this prize is predetermined by the game.
Conscious decisions throughout the game continue to bait the player into thinking the game is behaving in a way that is unique to them and that they have control over the outcome. While you can better your chances of winning in certain card games by practicing strategies, the vast majority of online casino games (such as keno and slots in particular) require no skills whatsoever and whatever illusion of control you may have- is just that, an illusion.
Irrational Thinking, Myths and Different Game Versions
While the slot game you are playing may look exactly the same as the one you played last week, it may in fact be a different version of the same game. These different versions look identical but the major difference between them is the payback percentage.
One of the most popular myths believed in and discussed by gamblers is that certain machines can be "hot", or ready to payout soon, while others are "cold" and shouldn't produce any impressive wins. In a way this is true, as different versions of exact slot games are programmed to different slot machines in land-based casinos. But it is virtually impossible to know which versions and payouts correlate to which slot machines, and the programming of the slot machines are also changed every so often. Only very experienced gamblers may be able to tell the difference between a "cold" and "hot" machine after a good while of paying both machines. But don't believe what others tell you, you may actually be able to tell the difference. In a 2008 published experiment, John Haw, PhD saw that 80% of a subset of experienced players were able to determine the higher paying machine.
This "loose" and "tight" slot machine myth feeds into the skill perception and illusion of control, as players feel by choosing a machine they have some sort of control over the game's outcome. This is particularly true of online casino gambling. The slots are given an RTP that is unchanged and is often published by the software provider or the online casino. These are audited to high standards at the casinos we recommend, thus there are no "hot" or "cold" machines. You do still have to be aware of the different variations of a slot game and not assume that each variation has the same chance of winning.
When counselling and educating problematic gamblers, it is always stated that slot results are completely random and that playing one machine long enough will ultimately result in the loss of money, as that is just the way they are set up. But unfortunately problem gamblers tend to focus rather on the fact that some machines pay out more than others and try and find these hot machines in a way of 'bucking the system'. However, even machines with higher payout percentages will ultimately win against you in the long run.
Precautionary Measures and Conclusion
The more frequently you gamble, the more likely you will become conditioned to the stimuli provided and build up conditioned responses to these stimuli. You need to be aware of the techniques used to achieve this and help avoid getting caught in losing streaks and, worse yet, becoming a problem gambler. It is with this knowledge that you truly begin to take control of your slot play and maximize your chances of winning. This knowledge will also help you maintain your bankroll and understand when it is time to walk away and play another day.
Final Word
Moreover, with that, we have come to the end of this article! Congrats if you made it this far and I hope you learned something new about slots. However, before we wrap up, it's important to mention that the advice above isn't going to guarantee you a win. It will, however, make your playing experience an enjoyable one and probably bring you more winning sessions. All you have to do is have a sound strategy before you start a game of slots, and stick to that strategy no matter what happens!