Thunderkick Software Rated
What's Hot and What's Not about Thunderkick
Rather unconventionally, Thunderkick does not follow the usual rote of superheroes or TV program themes. Instead, each game is thoughtfully and carefully designed with clever graphics and creative storylines. As opposed to the gratingly constant music of other slots, Thunderkick's audio is fittingly background sound with the usual climax for wins.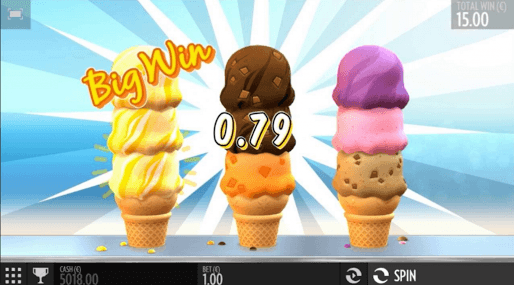 Most Thunderkick games use a 3 row-5 reel setup with few exceptions. They offer a variety of bonus games including free spins with high multipliers, sticky wilds and expanding wilds. Some even feature mystery games as well as scatters. New features include Dropping symbols, High Voltage multipliers and the Inwinity Spin.
Being a small company, Thunderkick has yet to produce the infinite number of games you'll find at other bigger casino software developers like Microgaming and Playtech. This is a negative in the sense that it may not be easy to find. However, on the positive side, the attention to detail and intricacies of the games may prove that less is more as the quality of these games is undeniably impressive
Thunderkick Mobile Games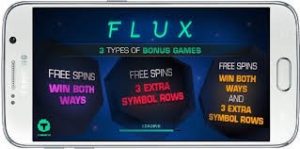 Thunderkick, like many other software companies, have employed the HTML5 system to assist with their mobile gaming compatibility. This means that all their games can played from iPhones, Androids, Blackberries, tablets and desktops. No downloads are necessary when playing Thunderkick games on any device. All you will need to play Thunderkick games is an up to date browser and a good internet connection.
Being such a young company, Thunderkick has had to keep up with the big players in their field. They've done just that with their mobile gaming. They offer mobile games that do not compromise on quality or playability. Some casinos have the option to download the game while others allow you to play online through your browser.
Esqueleto-Explosivo
Magicious
Birds on a Wire
Toki Time
Thunderkick: Thumbs up or thumbs down?
Thunderkick have really impressed us in all of the areas we have scored them on, with an average score of 7.6/10. Thunderkick really have enhanced the user experience in their games and have set the bar high for competitor brands. Thunderkick has a very youthful feel and it is no wonder that they have been attracting the younger generations.
The lowest score was 6/10 for diversity of games. This is because, although Thunderkick's games are of superior quality, there are only just over a dozen of them to choose from and all of them are slot games. It seems that Thunderkick has dedicated themselves to quality over quantity, which appears to be working to their advantage. At least we have much to look forward to as Thunderkick releases new games!
The highest score came in at 9 points for originality, which really stands out with Thunderkick! The unique quality of their games is undeniable and unmistakable! Firstly, their themes have to be mentioned as they are extremely well thought out and almost all the slots seem to have an adorable introduction that gives you a bit of background on the slot's theme. The bonus features themselves, which scored an impressive 8 points, are also unique, with each bonus feature having its own innovative audio and visual piece to accompany it.
Reliability and services are two offer high scoring areas. As the founders of Thunderkick have been in the industry for so long, they brought a wealth of experience and knowledge that adds to Thunderkick's reliability and credibility. To further compound on their reliability and service skills, Thunderkick's support team are known for being exceptionally helpful and friendly.
Thunderkick  Software and Your Online Safety
Some top rated online casinos such as the Casino Room perform security checks on their clients. The purpose of the check is to verify that their clients are of legal age and that any payment options registered belong to that person. In terms of Anti-money laundering and Anti-terrorist financing initiatives, these checks are mandatory and are considered standard due diligence.
The privacy policy of most casinos provide that your personal information will not be sold, rented or shared. They will store your personal information as long as necessary and sometimes even after you have terminated your membership for the sake of security. Some casinos also offer a degree of anonymity where you are able to hide your user name and any activity attached to that name by switching it off in the Settings menu.
Regular verification is made by the Gaming Authority to ensure that all players' balances are covered. Secure connections using SSL (Secure Socket Layer) are utilized for the sending of information thereby encrypting the data using algorithms. This renders it unreadable except to the person for whom it is intended.
Casinos are generally PCI DSS compliant which means they observe the Payment Card Industry Data Security Standard which is applicable to companies that accept credit cards. A PCI DSS compliant host is used for cardholder's data which is intended to be stored, processed and transmitted.
Certain casinos will also deposit funds in a segregated account that may be inaccessible through online portals.
Contact Information of Thunderkick
More Casino Software Providers