Canadian Online Gambling Landscape: Is it Legal?
The short answer is yes
Let's go over everything you need to know to get you up to speed on what is happening in the online gambling world for Canadians. This information will be useful for beginners and advanced gamblers alike.
In the past, Canada was anti-gambling and had very strict laws that only allowed limited forms of gambling. However, following the new changes introduced to the legislation in the 1970's, things changed quite significantly, as the amended Criminal Code gave the provinces the right to allow gambling within their own regions.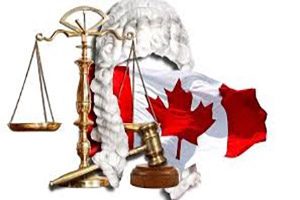 As a result, a number of brick-and-mortar casinos opened throughout Canada, and many of the provincial governments began to hold their own lotteries, and continue to do so till date. Today, several government-approved sport betting outlets also exist across the country, and while they allow a legal way to place bets on sports, the betting opportunities offered are fairly limited.
Current Legal Status:
It is legal for Canadian gamblers to play at online casinos as long as it has no physical presence in Canada
It is illegal to operate an online casino from Canadian territory other than those licensed by the Provinces
Canadian Criminal Code defines gambling or conducting any gaming activities in Canadian territory as illegal, unless these activities are specified as exceptions in the Code
Canadians can gamble online at sites that are based or licensed within the territory of Kahnawake
A Brief History of Gambling in Canada
In truth, gambling in Canada has been around for as long as the first people, and the first European visitors from France and England began exploring the lands. While the first actual piece of gambling legislation made its first appearance in 1892, when the new Canadian legislation proclaimed it as an illegal activity. However, over time the laws became more and more relaxed and by the early 1900's certain gambling activities such as bingo were permitted within charitable contexts. This was followed by the legalization of horse racing in Canada.
Significant changes occurred in the 1970's, when the Canadian Criminal Code underwent a number of reformations which included gambling activities. Now each province could determine the extent of their own legal gambling through individual licensing and regulation of gambling enterprises. This led to the opening of several legal casinos throughout Canada as well as a variety of provincial lotteries and approved sports betting outlets under the brand name "Sports Select" (depending on the province).
After 2010, the first legal online casinos in Canada were launched and there are currently over 300 of these legitimate online casinos available. It is important to note that it is illegal to operate an online gambling site in Canada without government approval. However, according to the Law Commission of Canada, it is legal for Canadians to gamble online that are defined as 'offshore", which also means licensed and regulated by the Kahnawake Gaming Commission, located within the Mohawk territory of Canada. This is also where most of the company servers are located.
Who is Responsible for Enforcing Canadian Gambling Laws?
In Canada, sanctioned online and offline gambling activities which include sports betting, horse racing, lotteries and casinos, are regulated by their relevant provincial authority.
The Kahnawake Gaming Commission also determines licensing and regulation for many online casinos. The Kahnawake Gaming Commission is technically located within Canada but is a completely independent regulatory body. There are essentially five different licenses which the Kahnawake Gaming Commission grants:
Interactive Gaming License or IGC
Client Provider Authorization or CPA
Secondary Client Provider Authorization or Secondary CPA
Key Person License or KPL
Poker Room License or PRL
Each of these different license types is intended for specific purposes and the official Kahnawake Gaming Commission gives great detailed into each license type and its specific function. The Kahnawake Gaming Commission has also grown over the past few years and is now one of the most respected online gambling regulators in the industry.
The commission also works alongside other regulatory bodies such as the Financial Services Regulatory Commission of Antigua and Barbuda. Other regulatory bodies include the Lotteries and Gaming Authority of Malta which is intended to stream line the online licensing process. The Kahnawake Gaming Commission has enjoyed close relationships with these particular bodies since 2005 and 2006 respectively.
Safe Legal Sites to Gamble for Canadians
If you are not quite sure how to go about doing the necessary research to ensure that an gamble online that you are interested in is above board and legal, don't worry! We've taken the headache out of research and you can use any of our Canadian online casinos in complete confidence.
When gambling online the most important factor is that both your data and financial information is protected. In addition to that, you should be assured that the casino you are playing at is safe and is not a scam. For that reason, we do our due diligence to promote only trusted and safe online casinos. We actually have motivation to do this as casino scams will affect both you the player and us the affiliate. A site that does not pay out players when they when or tries some shady tactics are also likely to do the same with their affiliates.
Be aware of illegal online gambling sites around the world. Not all countries or territories around the world allow online gambling to operate from them, Canada included. It is vitally important that you are aware of where the casino or sports book that you are interested in signing up with operates from. Sites that operate from any of the territories where they are forbidden are fraudulent and should be avoided at all costs.
Can Online Gambling Winnings be Taxed in Canada?
In Canada, just like provincial lotteries, casino winnings are considered windfall under the Canadian Tax Code and are thus not subject to taxation. The possible exception is for Canadian professional poker players who derive the majority of their income from poker winnings. The precedent has not been tested by the Canada Revenue Agency, but the ruling stated that casino games that require a sufficient amount of skill could be eligible for taxation under a specific set of requirements, including if it is a primary source of income.
Is it legal to gamble online in Quebec?
It is currently legal to gamble at international online casinos in Quebec for those 18 and over. The continued ability for Quebecois to gamble online is currently in the courts. In 2016, Quebec passed Bill 74 that would require ISPs to block international gambling websites. The bill was immediately challenged by freedom of rights activists and the ISPs, as the precedent has far reaching implications about the government's ability to restrict internet freedom. The CRTC ruled that the provinces do not have jurisdiction to regulate the Telecom and ISP as that is federal jurisdiction. The issue is currently being debated in Quebec Superior Court and is expected to reach the Supreme Court of Canada, where most legal scholars agree that it will be struck down on constitutional grounds. Implementation of Bill 74 is currently on hold pending the court's ruling. Update July 2018: As expected, the Quebec Superior Court ruled that Bill 74 is unconstitutional as telecommunications are a federal jurisdiction and Justice Pierre Nollet had "no hesitation" when coming to that conclusion.
What is the minimum legal gambling age in Canada?
The legal gambling age in Canada varies from province to province but is normally 19, with the exception of Alberta, Quebec and Winnipeg, where it is 18.
Additional Important Online Gambling Information
It is important to note that any online casino that operates within Canada without a license does so illegally. We offer a full list of vetted online gambling sites for the Canadian market that are based offshore and are legally able to offer quality online gaming to Canadian players. We also provide full and detailed reviews on all of the casinos that we have selected for Canadian players.
These reviews closely examine all key areas and aspects including gaming and software, banking and security, customer support, language support, bonus offers and bonus conditions as well as language and currency support.
Canadian Online Gambling FAQ
Is gambling online legal in Canada?

Yes it is legal to gamble at an online casino in Canada as long as the casino has no physical presence in Canada. It is illegal to operate an online casino in Canada with the exception of provincially run gambling.

What is the minimum legal gambling age in Canada?

The legal gambling age in Canada varies from province to province but is normally 19, with the exception of Alberta, Quebec and Winnipeg, where it is 18.

Is it legal to gamble online in Ontario

Yes, it is legal to gamble online in Ontario at provincial and international online casinos as long as you meet the legal age for gambling, which is 19.

Is it legal to gamble online in Alberta

In Alberta, the minimum legal age to gamble online is 18 and you are legally able to gamble at all online casinos.

Is it legal to gamble online in Quebec?

It is currently legal to gamble at international online casinos in Quebec for those 18 and over.
Disclaimer: While Top Online Casinos Canada has done its best to make sure the information here is up-to-date and accurate, this article shouldn't be considered a substitute for professional, legal advice. After all, we are not lawyers, and local enforcement, legislation and restrictions are subject to change over the course of time. The Canadian government is frequently discussing about introducing amendments to the legislation for online gambling, and though we are not responsible to update this page for any circumstance that occur afterwards, we will provide you with updates, provided that the situation changes.