World's Most Famous Jackpot Game: Your Chance to Win a Million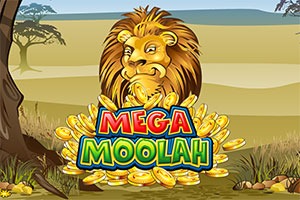 You may have played plenty of slot machines in the past, but if you have not experienced or tried the Mega Moolah, you are surely missing the true progressive slot fun and excitement. Canadians slot fans can get immersed in the adventure of playing this exciting, high jackpot, African Safari-themed, action-packed slot that has grown into popularity as "The Millionaire Maker".
Review Contents:
[readmore-mobile]Launched by Microgaming in 2009, the game offers an impressive four-tiered Progressive jackpot, exceptional graphics, and seamless game play. This is one of the main reasons why Mega Moolah is so famous around the world. The 25 pay-line, 5-reel online slot machine really knows how to attract the crowds by offering a collection of impressive bonuses and prizes and it just so happens to have one of the biggest jackpot wheels on the internet. Mega Moolah jackpot resets to a minimum of 1 million Canadian dollars after it is hit so no matter when you win, you will be a millionaire. If the jackpot doesn't get hit for long enough, you may just have the chance to beat the current biggest jackpot ever won at 17 million euros. The marvellous multipliers, wonderful free spins, sensational scatters, generous wild symbols, and colourful animals all ensure your experience is high on rewards!