How to Win it Big: A Guide to Progressive Jackpots
We've all heard at some point during our gambling, either in a real brick and mortar casino, or online, that there simply are no better games to play than real money online slots. Of course this is a fairly accurate assessment, given the ratio of available games found in any casino, online or otherwise. Slot games account for at least 60% or more of any casinos floor space, which is a testament to the enduring popularity of these fun games.
However, within the world of slots, particularly online slots, there is a subset that is even more popular, and potentially more exciting and more lucrative. This casino gaming subset is known as the progressive jackpot slot and, for many, they are truly special game types. While progressive jackpot slots take much of the standard slots format of reels and paylines into their game play, it is how they accumulate jackpots and pay them out that sets them apart.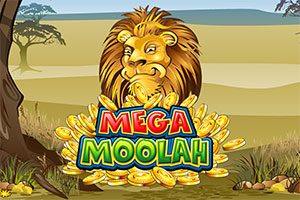 Progressive jackpots are also not just restricted to the video slot format, and you will find plenty of interesting progressive jackpot games that are built into a variety of popular game styles, including roulette, blackjack, video poker, and poker. Ultimately it's all about creating the most exciting, most challenging and potentially lucrative playing environment possible.
Top Progressive Jackpot Online
Top Progressive Jackpot Games
Progressive Jackpots – A Brief History
The modern progressive jackpot game as we know it today can be credited to a man named Si Redd who started one of the most successful gaming development companies in the industry, International Gaming Technology or IGT. Redd and IGT took the basic structure of progressive gaming and merged it with a new range of casino games that they had been developing called Megabucks Slots.
The Megabucks range gave average income American gamblers a chance at winning potentially huge jackpots that started at a million dollars and required a minimum investment of $3.00 (3 coins per spin) stake. The results were even bigger than Si Redd had even anticipated and started the Las Vegas boom of the eighties, reinvigorating a flagging gambling industry. Interestingly, IGT's Megabucks slot games were also the first network progressive jackpots.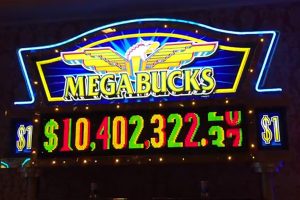 Progressive Jackpot Styles and Games
In the age of the internet casino, progressive jackpots have expanded to cover a wide range of popular online casino games including progressive blackjack, casino poker, Caribbean Stud Poker and others. Of course these still pale in comparison to progressive jackpot slots which make up the vast majority of online progressive jackpot games these days. Big name casino gaming software companies like Microgaming have helped to fuel the frenzy for online progressive jackpot gaming thanks to massively successful progressive like Mega Moolah and Major Millions. Make sure you learn how to play first so check pout out Mega Moolah review that goes over Mega Moolah rules and tips.
How to Win Progressive Jackpots
Most progressive jackpot games have very specific requirements in order to actually stand a chance at winning the progressive jackpot that is featured. For example, most progressive slots such as Microgaming's Mega Moolah or NetEnt's Mega Fortune require players to bet on max. In other words, players need to have selected the largest coin size and have all available paylines active on every spin. Before attempting to play any progressive game, it is always recommended to ensure that you have a large enough bankroll to sustain the sort of commitment needed to actually hit the progressive jackpot.
Progressive Jackpot Big Winners
There have been plenty of progressive jackpot winners over the years which has only served to reinforce the popularity of progressive and the pursuit of that elusive payday. While many winners choose to remain anonymous (for obvious reasons) others don't mind sharing their glory with the world.
One of the biggest progressive jackpot wins ever recorded at a land based casino was of course in Las Vegas at the Excalibur Resort. The machine in question was of course Megabucks and the winner was just 25 years old, winning a whopping $39.7 million.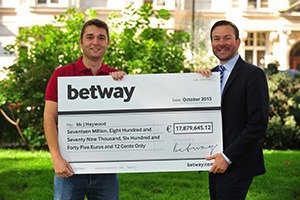 There have also been plenty of progressive jackpot winners at online casinos, though not quite as big as that. In 2013, a player from Finland won €4.1 million playing NetEnt's progressive Arabian Nights, while a UK soldier named Johnathan Heywood won an incredible £13,213,838.68 playing a quick game of Microgaming's Mega Moolah. It just goes to show you, you never know when that win will come in that could change your life forever!