Megabucks Casino Slot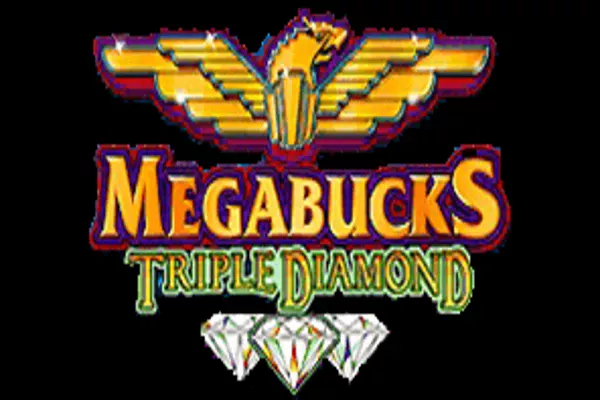 By IGT
Slot Game Information:
Created by International Game Technology, Megabucks is probably one of the most desired and most famous slot machines in the world. It features a progressive jackpot that easily puts all other progressive jackpots to shame with its enormous potential payout amount. This slot is also very specific because it can only be found in casinos in Las Vegas and several other locations in Nevada, making it truly the Holy Grail of slot machines. Of course, there are other versions that have a smaller progressive jackpot that can be found in other places and casinos in Macau.
As we mentioned, Megabucks has surely the largest jackpot available in the world and is renowned to be the first slot that connected slot machines from various casinos to create a large progressive jackpot. You won't find this slot online, so if you wish to crack the multi-million dollar jackpot, you will have to travel to Las Vegas.
---
How to Play
Megabucks is a slot that has 5 reels and 60 fixed paylines. This is a high volatility slot, meaning that you will have to spend a lot of coins in order to get a lot out of the machine slot. But players who go to play this slot are not after smaller amount, but after the 8-figure jackpot.
The 3-reel version of this game has only 1 payline. This slot can be played with up to 3 coins per each spin, which will ultimately cost players $1 per spin. As with most 3-reel slots, you have to land 3 matching symbols across the payline. You can expect to see classic slot symbols like Bars, Sevens and Cherries. Of course, what you are really after is the Megabucks symbol, which will award you the ultimate prize, the jackpot.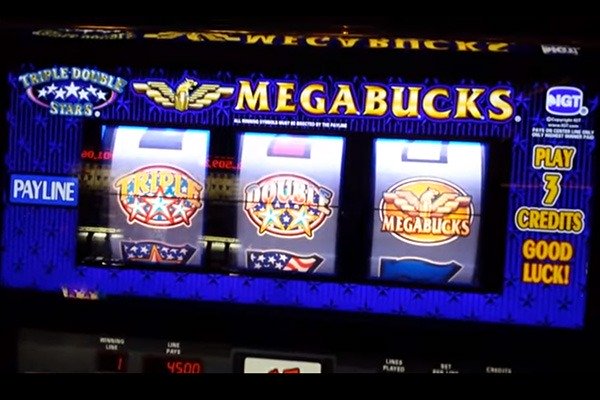 Gameplay Experience: Graphics and Sound
You really cannot expect much from a standard slot machine such as this, and anyone coming to play this game is here only for the big bucks instead of appealing visuals and bombastic sound effects. You can expect to see a decent slot machine designed with the standard reels and interface. The machines come in yellow, red and Emerald green. Not really much more to it than that.
Jackpot
In order to crack the progressive jackpot, players have to bet all 3 coins on a single spin, and then they have to also land 3 Megabucks symbols across the payline. This sounds fairly easy, but it could take a bit for you to do so. The chances of hitting the jackpot are 1:368. But this should not discourage anyone, since there is a progressive jackpot that always starts at $10 million and can increase up to $20 million, and the average jackpot amount is over $15 million.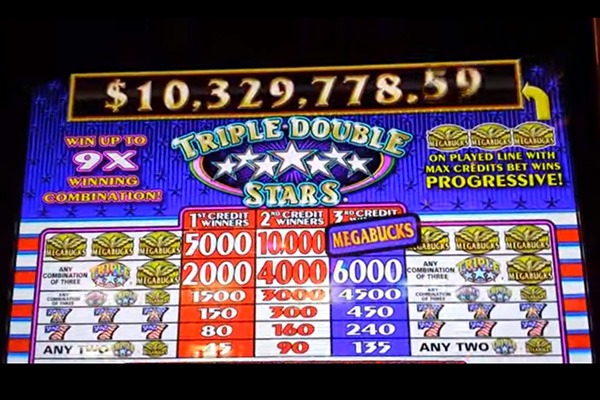 Special Features
Players can play this popular variation of the Megabucks slot which has 4 different mini progressives:
Mini Bucks
Minor Bucks
Major Bucks
Max Bucks
In order to win any of these, you need to land 2 or more of the progressive jackpot symbol with a single spin, which will then turn into a gold bar and cover the entire reel. You can win prizes that range anywhere from $10 to $500 if you manage to land 2 or more of these symbols. The special thing about this is that, the longer it takes someone to win this prize, the higher the prize will be when someone finally wins. Now, if only we could play it at an online casino in Canada
What's Next: More Slot Games