Stay Safe and Sane with Responsible Gambling
Because it is important to stay in the lines
Whether you are in a brick-and-mortar casino, or playing on online casino sites, responsible gaming practices are intended to protect vulnerable players from the likelihood of gambling addiction and ensure that casinos treat their clientele fairly and pay them promptly. With the arrival of online casinos, it has become more important than ever that gamblers be protected when playing online. After all, unlike land-based casinos, it can be difficult to determine if an online casino is legitimate or not.
However, the principles of responsible gaming do not only apply to the service provider. Yes, players too need to make sure they understand problem gambling (not to mention its adverse effects), and learn different ways to avoid being affected by it.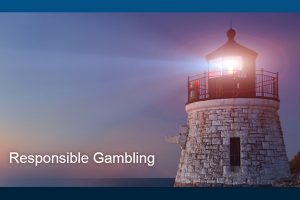 In this detailed article, TopOnlineCasinos highlights various ways players can keep themselves protected when playing on online casinos, as well as explores means to ensure they play responsibly, and of course, within their limits:
Safety of Online Casinos
Most players worry about the security of their information and money when gambling online, and for good reason – as there are several fraudulent service operators out there. This raises the question, "How do you know if an online casino is safe or rouge?" Well, the best way is to find out the reputation of a site, and what better way to do that than consulting online casino reviews, such as those featured here on TopOnlineCasinos.
Moreover, it is also a great idea to look for seals of approval from trusted regulatory bodies that govern online casinos and protect online gamblers. While there are several regulators around, the most renowned of them all is eCOGRA, which is the acronym for E-Commerce and Online Gambling Regulation and Assurance. Based in Europe, eCOGRA provides standards that all member casinos are required to abide by.
The things online gaming regulators, like eCOGRA, monitor, include:
The security of player data, such as records and identification
Fairness of the casino in terms of random number generators (RNG) and payout percentage
Promotion on the part of the casino in delivering exactly what they promise
Accessibility of players money via withdrawals
Most of the online casinos we have recommended on TopOnlineCasinos already have an eCOGRA certification. However, if doubtful, you should visit the home page of your preferred casino for an eCOGRA logo. Do not just stop there, though, and click on that link to see if the casino's certification is listed on the eCOGRA website. If so, rest assured you could trust that online casino with your money and personal information.
Gambling Addiction: What to Do?
A large number of Canadian players are affected by gambling addiction and this not only has an impact on one's lifestyle, but also mental health. With the increasing popularity of online gambling, this issue has become much more prevalent, as it now it takes place secretly, with the person being affected usually hiding their addiction from friends and family. However, this of course only worsens the problem even further. With many organizations established in Canada (and around the world), though, there is help available for players with gambling addiction.
The Problem Gambling Institute of Ontario, for instance, offers a 24-hour helpline service, which players can call to discuss their options. In fact, many online casinos, including those recommended on TopOnlineCasinos, take the issue of gambling addiction quite seriously, and carefully monitor the behaviour of players to identify any unusual patterns. That is not all. They also offer players options such as self-exclusion, either for a fixed period or permanently, so that they can effectively rid themselves from the problem of gambling addiction.
Responsible Gambling Resources
Toll Free Gambling Help Phone Numbers
Alberta Problem Gambling Resources Network: 1-866-461-1259
British Columbia Problem Gambling Help Line: 1-888-795-6111
Quebec Gambling: Help and Referral (Jeu Aide Reference): 1-800-461-0140
Manitoba Addictions Help Line – Problem Gambling: 1-800-463-1554
Newfoundland Problem Gambling Help Line: 1-888-899-4357
New Brunswick Gambling Information Line: 1-800-461-1234
Northwest Territories General Help Line: 1-800-661-0844
Nova Scotia Problem Gambling Help Line: 1-888-347-8888
Nunavit Kamatsiaqtut Help Line: 1-800-265-3333
Ontario ConnexOntario Help Line: 1-866-531-2600
Prince Edward Island Problem Gambling Help Line: 1-855-255-4255
Saskatchewan Problem Gambling Helpline: 1-800-306-6789
Yukon Mental Wellness and Substance Use Services: 1-866-456-3838
If you are underage and have a gambling problem, and need help, you can also contact the Kids Help Phone from anywhere in Canada: 1-800-668-6868
Gaming Responsibly
Although technology has given us the ability to gamble from the comforts of our homes, we are ultimately responsible for our own actions. Players should be aware of the pitfalls of gambling online, and take relevant steps to ensure their gambling habits do not get out of control. Here are a number of ways players can game responsibly:
Time Limits
Let us suppose you are playing online poker for the past hour, and have managed to double your winnings. If you have a gambling addiction, it's very likely that your winnings are giving you a psychological high, where you believe you cannot lose, and therefore continue playing to win even more.
In this scenario, you are not playing responsibly as you are forcing you yourself to believe in fabricated strategies. Instead, establish a strict time limit for each session or game that you are playing. This will not only limit the amount of money you may lose by playing recklessly, but also ensure you are responsible towards your other interests and priorities outside the world of gambling.
Bankroll Limits
While you do have a chance at winning money while gambling online, it's important to have a plan in place to ensure you don't end up losing all of your money. However, if you are unable to accept this simple fact, perhaps it is time you reconsidered whether or not you are responsible enough to play casino games online.
Many online casinos out there help players set their deposit limits. All you have to do is tell them your plan, and the casino will restrict the amount of money you can spend per day, week, or month. This is one of the easiest ways to limit your bankroll, and prevent yourself from becoming addicted to gambling online.
Over 18/19 Gambling
Note that it is illegal for Canadians to play on online casinos if they are under the legal age. While this may differ from province-to-province, 19 is the most common and minimum age required to gamble online. It is the responsibility of online casinos to ascertain whether players are above the legal age limit when they are creating an online casino account.
Self Exclusion
Self exclusion is a system put in place at gambling establishments, online and offline, that allow the player to remove their ability to gamble. Most reputable brands have some form of self exclusion and the UK Gambling Commission requires it of all licensed casinos. If you feel that you need a break from online gambling it is a useful tool that will prevent you from easily accessing your profile and limiting the impulse.
Bottom Line
To sum it up, responsible gaming is not only the responsibility of the service provider, but is also up to the players. Follow the aforementioned tips and advice to behave responsibly and exercise due care when gambling at online casinos in Canada, and rest assured that you would be able to keep yourself away from the issue of problem gambling!