Major eGaming and Casino Awards
eGR Awards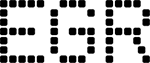 The eGR Awards are handed out by eGaming Review, both a magazine and online publication that features news, opinion and analysis across the broad spectrum of eGaming. The focus here is on business news and industry developments, so they have an in-depth knowledge of the inner workings of all facets of the online casino market. The annual eGR Operator Awards are the ones we focus on and are considered to be the "Oscars of the egaming sector". The awards span both online casinos and sports betting and they also hand out rising star and game of the year awards as well as supplier awards. The big prize, however, is the Operator of the Year award.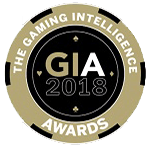 Gaming Intelligence Awards
The GIA Awards are held annually by Gaming Intelligence, also a magazine and website that competes with eGR in the global interactive gaming industry, covers legal, financial and market news as well as analysis and opinion. Their awards started in 2013 and hand out a broader selection of awards to online casinos, sports betting websites and suppliers/software developers. The main categories that focus towards online casinos are Casino Operator of the Year, One to Watch, Operator Innovation, Casino Supplier of the Year and Game of the Year. The awards have been held for over a decade, starting way back in 2004 and some of the best online casinos and software providers have won.
Global Gaming Awards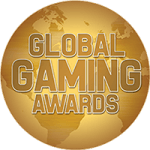 The Global Gaming Awards are hosted by magazine and gaming news website, Gambling Insider, along with G2E, the Global Gaming Expo. They also use KPMG Europe to audit the awards to ensure impartiality. Judges for the awards come from all areas of the industry and include regulators, CEO's from software suppliers like Microgaming and NetEnt, CEO's from online casino operators like 888 and LeoVegas as well as a broad selection of other journalists and experts. The Awards cover both online and land-based casinos and have been given out since 2014. They include recognition for Online Casino of the Year, Online Casino Supplier of the Year, Product of the Year and Payment Solution of the Year.
International Gaming Awards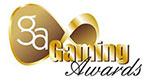 The IGA Awards have been given out since 2008 by International Gaming Awards which entails industry leaders and publications iGaming Post and Infinity Gaming Magazine. These magazines and websites aim to connect industry experts and report on news and gaming developments. The awards span both land-based casinos and their digital counterparts with the top categories for online gaming including iGaming Software Supplier, Slot Provider, Mobile Operator and, most importantly, Online Casino Operator of the Year.
List of Major Category Winners of Online Casino Industry Awards
| Online Casino / Supplier | Awards | Category | Year |
| --- | --- | --- | --- |
| Playtech | eGR B2B Awards | Bingo Supplier | 2019 |
| Red Tiger | eGR B2B Awards | Mobile Gaming Software Supplier | 2019 |
| Betsoft | eGR B2B Awards | Innovation in RNG Casino Software | 2019 |
| Microgaming | eGR B2B Awards | Innovation in Slot Provision | 2019 |
| Evolution Gaming | eGR B2B Awards | Live Casino Supplier | 2019 |
| Play'n GO | eGR B2B Awards | Mobile Supplier | 2019 |
| Yggdrasil | eGR Awards | RNG Casino Supplier | 2018 |
| NetEnt | eGR Awards | Slot Supplier | 2018 |
| Evolution Gaming: Lightning Roulette | eGR Awards | Game of the Year | 2018 |
| William Hill (WMS) | eGR Awards | Slots Operator | 2018 |
| ELK Studios: Wild Toro | eGR Awards | Game of the Year | 2017 |
| LeoVegas | eGR Awards | Mobile Casino Product | 2017 |
| Bet365 | eGR Awards | Operator of the Year | 2017 |
| NetEnt: Guns n' Roses | eGR Awards | Game of the Year | 2016 |
| Unibet | eGR Awards | Operator of the Year | 2016 |
| Mr Green | eGR Awards | Slots Operator | 2016 |
| NetEnt: Spinata Grande | eGR Awards | Game of the Year | 2015 |
| Gala Coral Interactive | eGR Awards | Operator of the Year | 2015 |
| LeoVegas | eGR Awards | Slots Operator | 2015 |
| Evolution: Immersive Roulette | eGR Awards | Game of the Year | 2014 |
| William Hill | eGR Awards | Operator of the Year | 2014 |
| Quickspin: Big Bad Wolf | eGR Awards | Game of the Year | 2013 |
| 888.com | eGR Awards | Operator of the Year | 2013 |
| Casumo | eGR Awards | Rising Star | 2013 |
| Mr Green | eGR Awards | Socially Responsible Operator | 2012 |
| 32Red | eGR Awards | Casino Operator | 2011 |
| William Hill | eGR Awards | Operator of the Year | 2011 |
| Bet365 | eGR Awards | Operator of the Year | 2010 |
| Ninja Casino | Gaming Intelligence Awards | Casino Operator of the Year | 2019 |
| Kindred Group (32Red, Roxy Palace) | Gaming Intelligence Awards | Socially Responsible Operator of the Year | 2019 |
| Red Tiger Gaming | Gaming Intelligence Awards | Casino Supplier of the Year | 2019 |
| Playtech | Gaming Intelligence Awards | Bingo Supplier of the Year | 2019 |
| Playtech | Gaming Intelligence Awards | Supplier Innovation Award | 2019 |
| Blueprint Gaming: The Goonies | Gaming Intelligence Awards | Game of the Year | 2019 |
| Big Time Gaming | Gaming Intelligence Awards | One to Watch Supplier Award | 2019 |
| Pokerstars Casino | Gaming Intelligence Awards | Casino Operator of the Year | 2018 |
| NetEnt | Gaming Intelligence Awards | Casino Supplier of the Year | 2018 |
| Playtech: Age of the Gods | Gaming Intelligence Awards | Game of the Year | 2018 |
| Videoslots | Gaming Intelligence Awards | One to Watch Award | 2018 |
| Amaya | Gaming Intelligence Awards | Casino Operator of the Year | 2017 |
| NetEnt | Gaming Intelligence Awards | Casino Supplier of the Year | 2017 |
| Be The House: Cash Out Roulette | Gaming Intelligence Awards | Game of the Year | 2017 |
| LeoVegas | Gaming Intelligence Awards | Casino Operator of the Year | 2016 |
| NetEnt | Gaming Intelligence Awards | Casino Supplier of the Year | 2016 |
| 888.com | Gaming Intelligence Awards | Casino Operator of the Year | 2015 |
| NetEnt | Gaming Intelligence Awards | Casino Supplier of the Year | 2015 |
| Leander Games | Gaming Intelligence Awards | One to Watch Award | 2015 |
| LeoVegas | Global Gaming Awards | Online Casino of the Year | 2019 |
| Evolution Gaming | Global Gaming Awards | Online Casino Supplier of the Year | 2019 |
| NetEnt: Jumanji | Global Gaming Awards | Casino Product of the Year | 2019 |
| Kindred Group (32Red, Roxy Palace) | Global Gaming Awards | Corporate Responsibility Programme | 2019 |
| Evolution Gaming: Lightning Roulette | Global Gaming Awards | Product Innovation of the Year | 2018 |
| Bet365 | Global Gaming Awards | Digital Operator of the Yeart | 2018 |
| SG Digital | Global Gaming Awards | Digital Industry Supplier of the Year | 2018 |
| Hero Gaming: Casino Heroes 3 | Global Gaming Awards | Casino Product of the Year | 2018 |
| Mr Green | Global Gaming Awards | Corporate Responsibility Programme | 2018 |
| LeoVegas | Global Gaming Awards | Online Casino of the Year | 2018 |
| NetEnt | Global Gaming Awards | Online Casino Supplier of the Year | 2018 |
| Paysafe | Global Gaming Awards | Payment Solution of the Year | 2018 |
| NYX Gaming Group | Global Gaming Awards | Digital Industry Supplier of the Year | 2017 |
| Bet365 | Global Gaming Awards | Digital Operator of the Year | 2017 |
| Evolution Gaming: Dream Catcher | Global Gaming Awards | Digital Product of the Year | 2017 |
| NYX Gaming Group | Global Gaming Awards | Digital Gaming Innovation of the Year | 2016 |
| Playtech | Global Gaming Awards | Digital Industry Supplier of the Year | 2016 |
| 888 Poker | Global Gaming Awards | Digital Operator of the Year | 2016 |
| Microgaming - Quickfire | Global Gaming Awards | Digital Product of the Year | 2016 |
| Microgaming: VR Roulette | Global Gaming Awards | Digital Gaming Innovation of the Year | 2015 |
| NetEnt | Global Gaming Awards | Digital Industry Supplier of the Year | 2015 |
| Bet365 | Global Gaming Awards | Digital Operator of the Year | 2015 |
| Microgaming: Jurassic Park | Global Gaming Awards | Digital Product of the Year | 2015 |
| NetEnt | Global Gaming Awards | Digital Gaming Innovation of the Year | 2014 |
| GTECH | Global Gaming Awards | Digital Industry Supplier of the Year | 2014 |
| 888.com | Global Gaming Awards | Digital Operator of the Year | 2014 |
| Microgaming | Global Gaming Awards | Digital Product of the Year | 2014 |
| Casumo | IGA Gaming Award | Online Casino Operator | 2019 |
| Kindred (32Red, Roxy Palace) | IGA Gaming Award | Online Gaming Operator | 2019 |
| Play'N GO | IGA Gaming Award | Slot Provider | 2019 |
| LeoVegas | IGA Gaming Award | Mobile Operator | 2019 |
| Mr Green | IGA Gaming Award | Live Casino | 2019 |
| Yggdrasil | IGA Gaming Award | Innovator of the Year (Supplier) | 2019 |
| NetEnt | IGA Gaming Award | Mobile Product | 2019 |
| Red Tiger Gaming | IGA Gaming Award | iGaming Software Supplier | 2019 |
| LeoVegas | IGA Gaming Award | Best Live Casino | 2018 |
| Microgaming | IGA Gaming Award | iGaming Software Supplier | 2018 |
| Slots Million | IGA Gaming Award | Innovator Operator | 2018 |
| Yggdrasil | IGA Gaming Award | Innovator Supplier | 2018 |
| PlayNGo | IGA Gaming Award | Slot Provider | 2018 |
| Videoslots | IGA Gaming Award | Slots Operator of the Year | 2018 |
| Mr Green | IGA Gaming Award | Socially Responsible Online | 2018 |
| Yggdrasil | IGA Gaming Award | Innovator | 2017 |
| LeoVegas | IGA Gaming Award | Online Casino Operator of the Year | 2017 |
| Mr Green | IGA Gaming Award | Online Gaming Operator of the Year | 2017 |
| PlayNGo | IGA Gaming Award | Slot Provider | 2017 |
| Videoslots | IGA Gaming Award | Slots Operator of the Year | 2017 |
| Amaya | IGA Gaming Award | Socially Responsible Online | 2017 |
| Playtech | IGA Gaming Award | Technology Provider/Supplier | 2017 |
| IGT | IGA Gaming Award | Best User Experience in Mobile Award | 2016 |
| Paysafe | IGA Gaming Award | Corporate Services Supplier of the Year | 2016 |
| Yggdrasil | IGA Gaming Award | iGaming Software Supplier | 2016 |
| Microgaming | IGA Gaming Award | Innovator of the Year | 2016 |
| Mr Green | IGA Gaming Award | Mobile Operator of the Year | 2016 |
| PlayNGo | IGA Gaming Award | Mobile Product of the Year | 2016 |
| LeoVegas | IGA Gaming Award | Online Casino Operator of the Year | 2016 |
| NetEnt | IGA Gaming Award | Slot Provider/Supplier Product of the Year | 2016 |
| Videoslots | IGA Gaming Award | Slots Operator of the Year (Online) | 2016 |
| Playtech | IGA Gaming Award | iGaming Software Supplier | 2015 |
| PlayNGo | IGA Gaming Award | Mobile Product of the Year | 2015 |
| Mr Green | IGA Gaming Award | Online Casino Operator of the Year | 2015 |
| NetEnt | IGA Gaming Award | Slot Provider/Supplier Product of the Year | 2015 |
| LeoVegas | IGA Gaming Award | Slots Operator of the Year (Online) | 2015 |
| Skrill | IGA Gaming Award | Corporate Services Supplier of the Year | 2014 |
| Playtech | IGA Gaming Award | iGaming Software Supplier | 2014 |
| NetEnt | IGA Gaming Award | Innovator of the Year | 2014 |
| Mr Green | IGA Gaming Award | Online Casino Operator of the Year | 2014 |
| IGT | IGA Gaming Award | Slot Manufacturer/Provider Online or Land Based | 2014 |
| Playtech | IGA Gaming Award | iGaming Software Supplier | 2013 |
| Mr Green | IGA Gaming Award | Online Casino Operator of the Year | 2013 |
| Skrill | IGA Gaming Award | Payment Solutions Provider Company of the Year | 2013 |
| Bally | IGA Gaming Award | Technology Provider/Supplier | 2013 |
| 32Red | IGA Gaming Award | Online Casino Operator of the Year | 2012 |