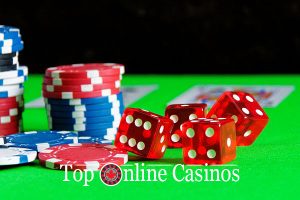 Get through your bonus requirements faster
How many online gamblers have registered an account with an online casino, received the bonus cash from them, and probably even some money using it, only to find out later that they should have chosen a site with low or no wagering requirements – if only they had known! So, what are wagering requirements? These are the restrictions (a set of rules) that an online casino places upon anything won while using bonus or free cash.
If you play at an online casino with high wagering requirements, even the largest bonus can be rendered worthless. This is because if you win a large amount of money, you wouldn't be able to withdraw and enjoy your winnings before you have completed the play-through. For instance, if you win $10 from free spins, you won't be able to withdraw and have to keep playing until you meet the wagering requirements.
You may, however, ask yourself: why do online casinos give away free money? Well, the answer is rather simple. Since the overheads aren't as high as at brick-and-mortar casinos and with there being a lot of competition online, online casinos offer bonuses to attract players to deposit in their casino. These bonuses, though, are accompanied with stringent wagering requirements. Now, let's look at this inconvenient practice, and how it can be avoided, shall we?
[first-long-simple-table-widget]