UK Gambling Commission Casino Licensing
The UK gambling commission first entered the market in 2007 with the goal to regulate online gambling for the UK market. Today, it is known as the most trusted licensing brand for any online gambling, thanks to strict rules and regulations that online casinos need to follow. Even though this licensing body ensures higher gambling quality for UK residents, other regions also benefit from these establishments as they accept players from countries other than the United Kingdom. Therefore, trusted Canadian online gambling sites with a UK license offer a higher standard than most others cantering to Canadian players.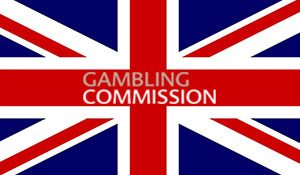 Casinos wishing to cater to Northern Ireland and the United Kingdom have to obtain a license from the UK gambling commission. Of course, some establishments still attempt to cater to UK players even without this license, but for players to gain the benefit of fair and regulated gaming, it is suggested that only casinos with a UK license should be selected.
The licensing body performs various testing to ensure terms and conditions are within reason while games offer the highest level of fairness. Most importantly, players choosing an online casino that operates under this license has the ability to complain about the establishment.
Over the last few years, the licensing body introduced many new regulations that casinos have to follow. These revolve around everything from promotional terms and conditions through to the option for players to exclude themselves with the "take a break" policy.
UK Casino License
The UK gambling act of 2005 did not have the same effect on unfair and irresponsible gambling as they did not regulate casinos and perform the same level of tests the UK gambling commission does. Therefore, the UKGC has completely taken over the gambling board and now also regulates the UK National lottery.
This licensing body implements hefty penalties for casinos that do not follow the rules set out by the UK gambling commission. Therefore, casinos are forced to ensure the greatest level of gaming and betting opportunities that meets the requirements of the agreement. Since they've taken over, many online establishments withdrew from the market as they did not live up to the standard and were removed from the UK's trusted casinos.
It is important to remember that a UK gambling commission is not the to limit the opportunities players have, but rather to improve the overall gaming experiences for UK residents and other regions joining casinos with this license.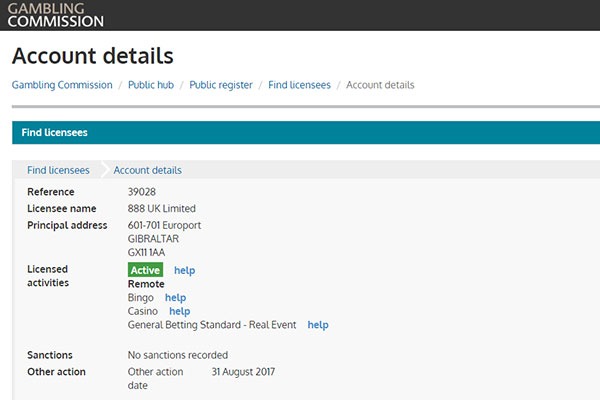 The UKGC website includes all the information a casino should provide operating under their license. This includes the licensing number at the bottom of the casino website, which can be entered into the licensing website for verification purposes. The best online casinos in Canada include all the information required to validate the licenses they operate under, which is commonly accommodated by a second license from the Malta gaming authority.
Why Choose UKGC Casinos
Choosing an online casino from Canada with a UK license introduces a broad spectrum of benefits that relate directly to your gaming opportunities and the requirements of promotions you accept. Of course, many other aspects of a casino website are affected by the rules and regulations, forcing the casino to deliver a much greater level of gaming on all possible platforms.
One of the greatest changes implemented by the UK gambling commission relates to the testing of game fairness and the manipulation of payout percentages. Third party companies such as eCOGRA join forces with this licensing establishment and perform random tests at the casinos operating under this license. These tests ensure games feature accurate payout percentages and that developers meet the requirements to obtain and operate in the UK.
Therefore, some game developers might not be available at UK licensed casinos as their level of player fairness and game quality don't meet the standards. Thus, as a Canadian player choosing a UK casino, you can always trust that only games with excellent fairness and security are available to you.
UKGC Gaming Software
Before a casino can obtain a license for the UK, it needs to pass various tests that ensure only the highest level of security and service is available. Applying for a license isn't free and can take several weeks before a verdict is made available.
The UK gambling commission website allows players from Northern Ireland and the United Kingdom to lay complaints against online casinos who do not live up to the gaming standard they promise. This also means that licensed casinos need to provide accurate payout times and include payment methods that are secure and trustworthy.
Join a UK Gambling Commission Casino Today
With changes applied to just about each aspect of an online casino, they should be no question about whether you should join one of these establishments. They have certainly set limits that introduce only the fairest opportunities online casinos have to offer. For those that are trying to avoid being scammed from a casino, UKGC offers the highest level of trustworthiness to prospective gamblers.
Even as a player from Canada, this licensing body remains a top recommendation for all players from around the world who have access to online establishments that operates under a UK license among others.