How to Avoid Casino Scams while Playing Online
Knowing is half the battle
The key to finding online casinos scams is not to look for a huge blacklist. It is to find which casinos can be trusted. Like all things on the internet, if you go looking for bad reviews about something, you will find them. Let's get into what you need to know to stay safe while gambling online.
The legal Canadian online gambling industry has recently experienced a boom period, with growth putting it within the top three online markets in the world. There are hundreds and hundreds of online casinos operating on the web today, far more than there were just five years ago. This incredible growth is somewhat of a double edged sword, one edge represents much more variety and choice for you, the player. However, the other edge means that there are plenty of unscrupulous and shady, fly-by-night operations waiting for your unsuspecting dollars.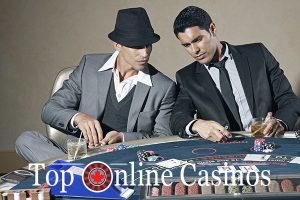 You could actually think of these online casinos as the wolves among the sheep, complete with authentic looking sheep's clothing! This idea is a lot closer to reality than the analogy might suggest, as scam online casinos look almost exactly like the legitimate ones do. The idea is to fool you into thinking that all is above board and that you are getting a great deal when in fact, the complete opposite is unfortunately true. However, there is really no need to despair and head off for the hills. Our expert team can guide you to identifying fraudulent casino operations and help you avoid losing your hard-earned money or, even worse your identity online.
Top Trusted Online Casinos
Red Flags
While scam online casinos appear to be legitimate on the surface, there are in fact a number of ways in which they give themselves away. We call these factors Red Flags and they are essentially points that you can look for when assessing a new online casino that you are thinking of signing up with. We recommend that you actually make reference to the following red flag points with each and every online casino that you check out.
Licensing: Authenticity of licensing body, is it genuine? Does it contain a clickable link to the license?
Unfair business practices: These can include false advertising of bonuses and/or promotions, consistently broken promises and so on
Unfair terms and conditions: This usually entails T's & C's that are set up in such a way as to benefit the casino and not the player
Unexpected account closures: If the casino closes or locks out their players from their accounts without any warning or explanation as to why
Significant withdrawal issues: Includes overly long waiting periods (processing times) and repeated requests for the same identification documents and details
Inconsistent and deceptive customer service centre: Getting the run around from service agents with different stories/explanations and generally inconsistent or useless information
Unfair bonus and wagering requirements: Wagering requirements that are impossibly high and completely unreasonable, designed to ensure that players never really meet them and therefore cannot qualify for withdrawals of winnings
Interpreting Red Flags
Now that you have a better idea of what constitutes a red flag with an online casino, let's take a more detailed look at these red flags. This will also help you to further identify any variations from one scam online casino to another.
Unfair business practices, scam casinos, also known as rogue online casinos, love to create outrageous marketing campaigns which tend to make massive promises but are usually always just complete lies or contain misleading information. The most common method for this is the Welcome Bonus, which is usually very high, offering bonuses of CA$5,000 or more. This is where digging a bit deeper into the small print will help you to uncover warning signs such as ridiculously high wagering requirements or similar, impossible conditions.
Diligently reading terms and conditions is a non-negotiable step in checking out an online casino that you are interested in. This means going through the T's & C's with a fine tooth comb, looking for any clauses (often hidden in jargon) that restrict you in some way. This can include game restrictions, betting restrictions and similar built-in stipulations. Many a player has found, to their detriment, that the scam casino then invokes one of these clauses as a reason to void your winnings and refuse any withdrawals from your account. This is why it is always a good idea to get in touch with the online casino's support team, ask all the questions you need and be sure to get the important answers in writing.
Find as many real player testimonies and opinions as you can from trusted online forums. If the majority of testimonies point to serious withdrawal issues from a particular online casino, avoid that online casino like the plague! A favored tactic of scam online casinos, is to ask players for the same identification documentation over and over again, sometimes in different ways. Anything to avoid paying out your winnings.
Customer service is usually your best option when there is an issue relating to your bonus or any other aspect of your player account. However, if you find that you seem to be getting the run around, with support staff giving you inconsistent or vague answers to your questions, watch out! This is a major red flag situation. Rogue casinos always lie to their players or simply avoid answering important questions altogether.
Even the best online casino sign up bonus that you will ever come across comes with a certain wagering requirements and, while some are on the high side and others on the low side, they are a normal feature. However, online casinos that have unusually high wagering requirements is another serious red flag. These casinos will also add a massive list of excluded games and you will only find this list if you really dig through their terms and conditions page.
Finally, verifying an online casinos mandatory licensing information is critically important. This is an especially important pint with new online casinos or less popular online casinos. A good way to go about this is to make it a two-step process. Step one – check the name of the licensing body, it should be industry-recognized such as the UKGC or the MGA. Step two – a legitimate online casino license logo should be clickable. In other words, you should be able to click on the logo, on the casino site and be taken to the official website of the licensing body.
Real Player Testimonies of Online Casino Scams
One thing is certain, any time you search for something on the internet you are likely to get negative reviews. It is human nature to only take the time to post a complaint more often than taking the time to post something when one is satisfied. So it is due diligence to search for casino feedback but you really need to get into the details and frequency of the complaints to understand if there is really a problem. In reality, it can take a lot of time to get the true information about any given casino, so we do the work for you. We are constantly getting feedback from players that use our website and we scan the internet continually for complaints. We use our expertise and connections to the casino industry to verify if the complaints are legitimate and update our casino lists appropriately. Here are some examples of complaints you are likely to see:
Waiting for payment for over two months – I made a withdrawal request for winnings of CA$2,500 near the end of January 2017 and am still waiting. Apparently the approval period has expired and I would like to know when this will be approved and when I can get paid?? Slots of Vegas
Dodgy T's& C's – "So basically, this casino offers some nice welcome bonuses. I picked 300% up to 150€ and made a deposit of 50€. This gave me a balance of 200€. Before depositing, I read the T&C carefully. The T&C led me to believe, that the bonus is forfeitable. For some bizarre reason live chat was mysteriously unavailable prior to deposit though, so I couldn't confirm…" GoWild Casino
Unfair business practices – "Hello I believe that i have been duped by this casino. I initially opened an account with the above casino on the 31/01/17 and deposited 100 euros taking advantage of their 200% bonus. I played on several video slot games over the next two days. Eventually after playing through my bonus i withdrew a sum of 3950euros." OceanBets Casino
How to Avoid Online Casino Scams
The fact that there are hundreds of online casinos in Canada and on the internet ready to scam you one way or another, may seem rather daunting. However, never let that put you off playing great online casino games at top online casinos. As long as you consider red flags and what to look for and do your homework, you should be fine.
Aside from our recommended red flag assessments, you can also look for recognized seals of approval from regulatory bodies as well as independent, industry-recognized testing organisations. The following is an example of what to look for in this regard and all top online casinos should have at least one recognized licensing online casino licensing authority and one reputable independent testing/auditing firm such as TST or an industry watchdog such as eCOGRA. Verifying these emblems and seals of approval on an online casino that you are interested in will mean that you should receive fair and ethical treatment as a customer with that brand.
Licensing and Regulatory Bodies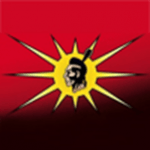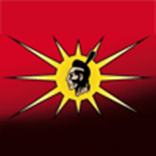 Located within the Canadian province of Quebec, Kahnawake is an Indian territory that licenses and regulates a wide range of Canadian online casinos as well as online casinos based in other areas of the globe. Kahnawake licensing and regulation has come a long way over the years and is now one of the most respected of all online casino (and online poker) licensing bodies in the industry.

The LGA or Lotteries and Gaming Authority of Malta is one of the most common of all online casino regulatory and licensing bodies in the industry. You will see quite a few top online casinos with this particular seal of approval.

Gibraltar
Another popular or fairly ubiquitous online casino licensing and regulatory seal of approval found on many top online casinos, including a fair number of Canadian online casinos. Although there have been several complaints regarding a lack of recourse and arbitration from this body in the past, lately the GBGA or Gibraltar Betting and Gaming Association has come a long way in mediating disputes between players and casinos.

The UKGC was set up in 2007 to regulate the UK gambling market but the requirements are so strict that any online casino that obtains the license has to have a variety of trustworthy and accountable systems in place. All UKGC casinos are licensed in another jurisdiction in addition to the UK licensing and thus have even more accountability. If you are trying to find a casino that is guaranteed to be legit, then you can do no better than a dual accreditation including the UKGC.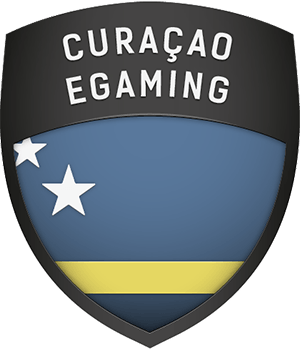 Curacao, a tiny island located off the coast of Venezula, is home to one of the more common licencing for online casinos. They are not as respected as the others on this list but they have come a long ways in recent years having strict rules and hefty fines to those casinos not following by the rules.
Independent Testing Firms/Authorities
TST
One of the most well-established independent games testing labs in the world. TST or Technical Systems Testing is trusted by millions of players as well as hundreds of online casinos around the world. TST also has offices within Canada in Vancouver and uses their own proprietary testing techniques to test a wide variety of casino games including multiplayer online games and even land-based casino games. In 2010, TST became part of the GLI Group although they still operate under their original brand name.

GLI
Gaming Laboratories International or GLI, has been operating within the gambling industry for a quarter of a century and offer a full range of services testing a wide range of gambling systems. GLI use a team of highly qualified and experienced mathematicians, engineers and technicians to test every aspect of online gambling games. The brand is trusted in over 500 jurisdictions and works in online, resort and tribal spheres.

GA
The Gaming Associates logo is one of the most common in the industry and can be found on hundreds of online casino websites including Canadian casino sites. The GA brand has been active within the casino industry since 1990 and is considered to be one of the pioneers behind independent testing and auditing of online casino and online poker sites. Gaming Associates provides a range of services including testing online gaming machines (RNG), auditing payout percentages, checking compliance with regulations, auditing player logs and much more.

eCOGRA
The eCOGRA logo is a very common site on Microgaming-powered Canadian online casinos and the full name of this independent watchdog is eCommerce and Online Gaming Regulation and Assurance which is quite a mouthful. Most online casinos and forums will simply refer to this highly respected body as eCOGRA and is one of the top seals of approval that you could see on an online casino's website. eCOGRA essentially acts as an online casino regulator and also publishes a list of approved online casinos (casinos that get their seal of approval). While eCOGRA is based in the UK, they regulate online casinos in Canada as well as other parts of the world.

Reduce Your Chances of Getting Scammed
Armed with all this invaluable information including how to spot red flags and interpret them, looking for seals of approval and what they mean, should help you avoid getting scammed at online casinos. In closing, we would like to also remind you to make it a habit to always talk to the online casino that you are playing at or planning on playing at. This is the fastest and easiest way to get to the bottom of anything that you want to know or that may bugging you.
Most top online casinos offer a 24-hour live chat facility, open a chat window and get talking. This is also one of the fastest ways to get an impression of the online casino. If their support staff are friendly and very forthcoming with pertinent information, this is a good sign, if not – well then you know to move on quickly!
We also understand that all of this investigating and fine-tooth combing can be a lot of work and many of you simply don't have the time to do all that you need to in order to be safe online. This is why we've already done all of the heavy lifting for you and, if you are pressed for time, simply visit any one of our pre-approved Canadian online casinos. All of these casinos have been put through their paces by our experts and you can be sure of their fair T's & C's, bonus offers and wagering requirements, safe banking and easy payouts, industry-approved accreditation, top gaming and much more.
Most Common Gambling Scams and Cheats
Many people think they can figure out a way to cheat online casinos but it's not as easy as you might think, even for computer whizzes. Of course, doing this is extremely illegal and online casinos have the best security procedures available to prevent anyone from cheating. But there are still those who try. Here are a few ways:
Online Casino Cheats
Hackers have tried in the past to hack into casinos' complicated Random Number Generating software in an attempt to control where the reels would fall and then collect the winnings. However, legitimate, modern casinos are equipped with state-of-the-art security systems that catch anyone who tries to hack into their systems.
Casino Slots Cheats
Some people try to cheat casino slot games by opening multiple accounts and playing on multiple screens at once. The idea is to fulfill the wagering requirements on each account and then afterwards, use all the bonus spins. However, most online casinos are well aware of this tactic and have ways to prevent users from abusing the system.
Roulette and Blackjack Cheats
Hackers try as they might to find roulette and blackjack cheats at online casinos, but it's not as easy as it used to be. There are smartphone blackjack cheating apps that claim they can help players win more. However, these apps are all duds, just providing strategy cheat sheets. Other apps count cards and claim they can give players an advantage. However, casinos are aware of these apps too and hire third party auditors to catch anyone using such illegal tactics.
Check reviews
There are sites, like ours, that do extensive casino reviews and provide reliable third party casino reviews on the security and fairness of these casinos. They normally have a complaint and compliment section where actual players can insert their comments. However, don't be entirely dependent on one specific review site – some have been known to be property of the casino it's reviewing, rendering their reviews as highly biased.
The number of online casinos out there is growing on a daily basis. Such an array of choices can leave the beginner player feeling intimidated and overwhelmed, also making such players an easy target for online con artists. Look for sites that are featured in top 10 reviews with reliable customer reviews and stick to the given guidelines. Read that fine print and keep up to date with the t's and c's. Remember, if it sounds too good to be true, it generally is!