Curacao eGaming Casino Licensing
Curacao eGaming is one of the licensing bodies you will come across most often in the world of online casinos. They have become well known among players as the blue and gold logo appears at the bottom of most online gambling establishments. The jurisdiction of Curacao provides an excellent range of casino requirements that provide the end user with fair gaming opportunities that are tested at random.
Overall, Curacao eGaming has obtained a rather poor reputation in the gambling world as far as player complaints go, but they implement strict rules and regulations that force online casinos to follow the rules and provide a higher level of gaming. Many online casinos in Canada operate under the Curacao license and have become known to be some of the best gambling establishments in the world.
Scrolling to the bottom of Canadian online casinos with a Curacao license commonly reveals the combination of another well-known licensing establishment, including Kahnawake, UKGC and Malta. These casinos simply have more than one license to reach additional jurisdictions throughout the world, which is actually a benefit to you as a player as it indicates that they follow even more strict rules and regulations.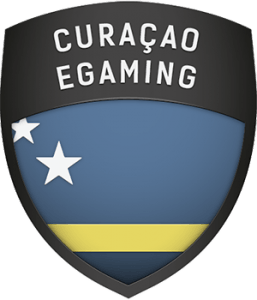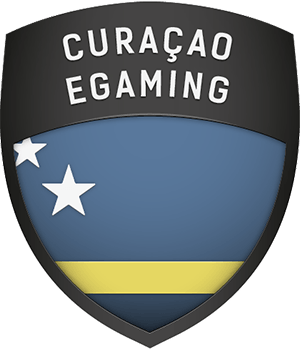 Curacao License
Digging into the licensing details of Curacao eGaming might reveal a few rather strange facts, starting with the fact that this body only provides a single license for online casinos. With most other license providers, we've seen up to 4 different levels of licenses, each presenting its own set of rules and requirements for the casino to meet. The different levels also relate to what the casino provides and whether they qualify for the license based on the software and security measures they have in place. It also allows operators to provide more than one gaming category with a single license, which is why trusted online gambling establishments with poker, casino games and sports betting commonly include a license agreement with Curacao.
The island country has been involved with gambling licenses since the mid-nineties and has quickly become one of the most popular bodies within iGaming. The single licensing policy provides gambling merchants with a great advantage, especially when it comes to the amount of time it takes to obtain different licenses and the costs involved. While to some this licensing style might seem like a disadvantage, the body actually implements strict rules and regulations that have to be followed by the casinos operating with their seal of approval.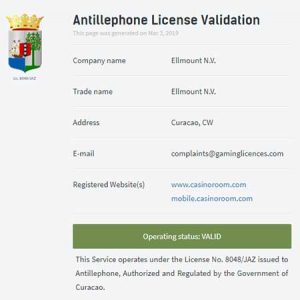 A great benefit of joining a Curacao casino is the trust they provide for security and responsibility. In many ways, the licensing body is rather lenient with what a casino can do, including having the option to add new gaming software without having to go through the process and having it approved. However, that does not mean they don't perform the same testing as other bodies, but at the same time they allow casinos the freedom to introduce new options for players.
Why Choose Curacao Casinos
Canadian online casinos with a Curacao license have become some of the highest rated online establishments in the iGaming world. Since this body does not implement the same tight pathways as other recommended license providers, casinos have the ability to try out new forms of gaming software and provide players with promotional offers that are unique.
At the same time, casinos with this license need to adhere to strict rules and regulations and could face hefty fines and have their licenses revoked with they don't keep to the agreement. While they might not respond directly to complaints, Curacao still takes them seriously and ensures matters are investigated and dealt with where problems in the casino appear.
Therefore, as an end user, you have the advantage of enjoying the very best of what online casinos have to offer while also gaining access to a platform that operates under the same strict rules and regulations as the most secure platforms in the world.
Curacao Gaming Software Licenses
As mentioned above, this licensing body does not offer multiple options and allows online casinos in Canada to have some freedom when it comes to the games they feature. However, casinos need to ensure a higher level of fairness and payout percentages, which is tested regularly by third party auditors. This provides you with better gaming as higher payout rates and fairness forms part of the casino. The testing also relates to the security measures in place, the random number generators and the banking options available. It is a valid license to avoid online casino scams.
Join A Curacao eGaming Casino Today!
An online Canadian Casino with a Curacao license is a great choice, but if you really want the bigger best in gaming and the ultimate level of security, choose a Curacao licensed casino that operate in conjunction with a UKGC, Malta Gaming Authority or Kahnawake gambling license.
Take the time to join a Curacao online casino and find out when they remain one of the most commonly used license providers.